Our leadership team has been involved in the wireless industry since its inception and have been directly involved in the deployment of billions of dollars of wireless infrastructure over the last three decades. At Airwavz, we are known for our credibility and accessibility. These attributes are key within our leadership and define the professionalism that we exhibit in every business relationship.
We take the time to earn each  clients' trust:
We listen to their needs.
We answer their questions with transparency and in language that's easy to understand.
We become a trusted advocate for each of our clients.
We deliver what we promise: An innovative and superior connectivity experience that's also sustainable and profitable for the client.
"We're collaborative partners, building bridges in knowledge, solutions, and relationships. We're always striving for better, more affordable solutions to connectivity that boost revenue and make life easier for our clients."
– BRAD DAVIS, CEO
TENANTS
Receive 5G ready, reliable wireless connectivity now, and in the future
PROPERTIES
Become future-prepped and well-equipped 
BUILDING OWNERS
Gain a long term wireless partner who is invested in the outcome
CARRIERS
Receive brokered agreements and low-cost densification solutions
TEAM AIRWAVZ
Is easy to work with and makes "Building Mobility™" simple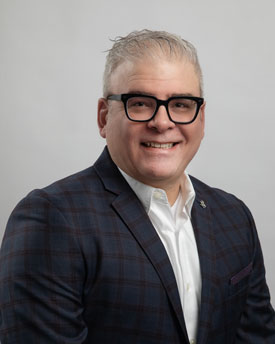 CEO
Brad Davis
Brad Davis is a 25-year telecommunications and technology veteran with deep experience in corporate, private equity and early stage growth companies. He is recognized throughout the industry for his track record of creating shareholder value and developing high performing teams with a culture of customer focus. As CEO of Airwavz, Brad is responsible for day-to-day management decisions and for implementing the Company's short and long term plans. He is also the direct liaison between the Board of Directors, of which he is a member and the Airwavz management team. Brad is the former President and CEO of DukeNet Communications, LLC a regional fiber optic network company. When named President during the Dotcom Crash of 2003, the business was in decline and valued at $45 million. By 2010, he led the sale of DukeNet at an enterprise value of $274 million, creating a joint venture with Alinda Capital Partners, a New York based private equity firm. In 2013 DukeNet was sold to Time Warner Cable (now Spectrum) for $600 million. Brad received an MBA from Queens University in Charlotte, N.C. in 1987, where he is an adjunct professor in the MBA program teaching operations management. He holds a B.S. in Mechanical Engineering from North Carolina State University.  Brad and his wife Lynn enjoy spending time at their family cabin in the Blue Ridge Mountains of VA.
EVP, Chief Financial Officer
Shawn Kocher, CPA
Shawn Kocher is a senior financial executive with over 25 years of hands-on leadership experience developing a unique mix of accounting and strategic change management skill sets. Shawn is accomplished at developing relationships with and maintaining the confidence of CEOs, Presidents and Board Members. Shawn Is a Certified Public Accountant and serves as the Chief Financial Officer at Airwavz. Shawn recently served as Chief Financial Officer for a high-growth provider of technology-enabled outsourced services where he oversaw all financial aspects of the company as it grew to a $50 million business.  Shawn has also served at a Big 6 public accounting firm, and at various private industry and at publicly-traded companies.
EVP, Chief Commercial Officer
David Herran
David Herran is a forward-thinking strategist and visionary technology professional who has directed the acquisition and management of complex technology infrastructures to drive growth and revenues during his more than 15 years of experience in the wireless and telecommunications engineering market. As Vice President of Technology and Architecture at Airwavz, David is responsible for defining and implementing the Company's technology and architecture roadmap including addressing next-generation technology decisions to ensure the company is supported and positioned for growth. Most recently, David served as director of Product Management, Carrier Services at Charter Communications (formerly Time Warner Cable Inc. and before that DukeNet Communications) where he assessed new opportunities, managed product roadmaps, and provided life cycle management, for the Company's mobile backhaul line of business. During his tenure at DukeNet Communications, David held various management positions including Vice President of Network Architecture and Technology Planning and Director of Product Development. David holds a Bachelor of Science in Electrical Engineering from Georgia Institute of Technology, earned his Master of Business Administration from the McColl School at the Queen's University of Charlotte, and is a licensed Professional Engineer (PE). David is married with two daughters and is an active member of many Charlotte community organizations.
EVP, Chief Network Officer
Joseph Perrigo
Joseph Perrigo is a 17-year telecommunications and construction management veteran, having most recently served as Director of Commercial Construction -€ East for Charter (formerly Time Warner Cable). As Airwavz'€s Vice President of Construction Management, Joseph delivers strategic direction on all commercial construction activities including meeting financial performance and operational objectives. Joseph serves in a hands-on role, working closely with vendors and partners to build Airwavz wireless infrastructure platforms within confined timelines while minimizing the impact on building owners'€ and tenants'€ day-to-day business. Joseph previously served as Managing Director of Deployment and Construction at DukeNet Communications, based out of Charlotte, NC, prior to being purchased by Time Warner Cable. Prior to DukeNet, he worked within Duke Energy in the telecom and nuclear power divisions. Joseph is a Magna Cum Laude graduate of Belmont Abbey College Business Administration and is a veteran of the United States Air Force.
SVP, Commercial Strategy and Legal Operations
David Saab
David Saab is responsible for developing and maintaining multi-level and multi-functional relationships with major mobile network operators. Prior to joining Airwavz, David was with Selective Site Consultants in Overland Park, KS where he served as Vice President, Business Development. David earned his bachelor's degree from Kansas State University.
SVP, Strategic Business Development
Jeff Funderburg
Jeff Funderburg currently leads the Real Estate Partnerships function for Airwavz Solutions. His most recent projects include development activity to support wireless deployments at multiple iconic venues, partnerships for venue owned cellular systems, and management of several in-building installations. Mr. Funderburg's experience includes more than 20 years in wireless communications, business systems development, and network finance. Through his work at AT&T Mobility, Communication Technology Services, and Verizon Wireless, he has developed in-depth expertise in wireless network implementation, cost of service management, strategic partnerships, and organizational transformation. Mr. Funderburg excels at strategic planning, building high-performance teams, and partnership programs. His proven areas of expertise include wireless solutions development, sales, marketing, organizational development, post-merger integration, and cost reduction strategy. Mr. Funderburg makes his residence in Chicago and enjoys, golf, coaching youth football, reading, and community development projects.
VP, Executive Partnerships
Bonnie Newell
Bonnie Newell is a telecommunications veteran and serves as Airwavz' Southeastern Regional Real Estate Director, ensuring our customers understand how in-building wireless infrastructure will help their business while supporting deployments and providing support through the process. Prior to joining Airwavz, Bonnie was a founding member and served as the managing partner of Berkley Group LLC, a tower development company working with carriers and municipalities, and landowners to develop wireless infrastructure. While there, Bonnie focused on the importance of local community needs while placing wireless communications sites. She has served as Zoning and Project Management Consultant for BellSouth Mobility DCS, and Site Acquisitions Manager for AT&T Wireless. Through her development of positive relationships with municipal authorities and neighborhood groups, Bonnie has been instrumental in the successful development of more than 1,500 communications sites during her career. A graduate of Clemson University, Bonnie and her family reside in Davidson, NC where they are active members of their community.
EVP, Chief Technology Officer
Frank Cairon
Frank Cairon is a solution-driven engineering executive who has successfully led technology and engineering teams, major projects, and programs that have helped shape the wireless industry. With 30+ years in the wireless industry, Frank has an extensive leadership background in engineering and operations that includes the management of engineering teams engaged in network build, technology upgrades, and expansion projects. Most recently, he led the national critical infrastructure, regulatory and construction and engineering standards teams for Verizon Wireless. During his tenure, Frank was responsible for developing the Critical Infrastructure Real Estate Deployment Strategy for VZW. In his current role at Airwavz, Frank is responsible for defining and implementing the company's technology and architecture roadmap, including addressing next-generation technology decisions to ensure the company is positioned for growth. He holds a Bachelor of Science in Computer and Information Science from UMUC and an MBA from Wake Forest University. Frank is married with two daughters, enjoys travelling, and is an avid golfer.
SVP, Human Resources
Christian Brutzman
Christian Brutzman, Senior Vice President of Human Resources, brings a remarkable 25-years of career experience to the Airwavz team. Christian's passion for the evolving discipline of human resources led him to become a strategy-focused leader with a history of implementing advanced human capital programs and change management initiatives.
At Airwavz Solutions, Christian's mission is clear: to build a world-class, human-first organization that values the potential of its talented staff. His dedication to finding the right people for the right roles, fostering a winning culture, and driving business results through strategic workforce alignment makes him an invaluable asset to the company. Beyond his professional achievements, Christian finds joy in family life, exploring new destinations worldwide, sharing a passion for sports, particularly baseball, and embarking on home improvement projects. With Christian's visionary leadership and expertise in HR, Airwavz Solutions is poised for exceptional growth.
VP, Carrier Partnerships
Jen Lewis
Jen Lewis is a highly accomplished and results-driven executive with a proven track record in business development and management. With her experience and expertise, Jen has built a diverse client portfolio that includes wireless and broadband operators, infrastructure providers, commercial real estate owners, and more. Licensed to practice law, her unique combination of legal and business acumen has been a driving force in her career.
Currently serving as the Vice President of Carrier Partnerships at Airwavz Solutions, Jen continues to showcase her strategic prowess in managing assets and cultivating critical partnerships with the wireless carriers. Her exceptional ability to foster internal and external relationships has resulted in increased occupancy and new sales opportunities across key venues. With a track record of successful real estate transactions and complex agreements, Jen Lewis remains at the forefront of the telecommunications industry, driving revenue growth and delivering successful projects that position Airwavz for continued growth and success in the realm of carrier relationships.
SVP, Real Estate Partnerships
Perry Welch
Perry Welch, Senior Vice President of Real Estate Partnerships, is a dynamic sales leader based out of Houston, Texas. With a career spanning across diverse industries, Perry has demonstrated a remarkable ability to drive growth and forge successful partnerships. He has consistently showcased strategic acumen and an unwavering commitment to achieving business objectives.
Perry's versatility extends far beyond one particular industry, with a background that includes serving as the Director of Sales at Spark Energy and holding prominent positions at AT&T, Perry's expertise is a valuable asset to Airwavz. Armed with an MBA from Texas A&M University's prestigious Mays Business School and a Bachelor of Business Administration from LeTourneau University, Perry's exceptional track record, innovative mindset, and passion for fostering strong relationships continues to elevate Airwavz' success.
VP, Client Solutions & Sales Operations
Jonathan Lester
Jonathan Lester is a dynamic telecom executive with a distinguished career in client solutions and engineering. As the Vice President of Client Solutions at Airwavz, Jonathan brings a wealth of expertise and experience to the table. With a keen understanding of client needs and a strategic vision, he has been instrumental in driving innovative solutions and ensuring exceptional service delivery. Jonathan's client-centric approach and ability to navigate complex challenges has solidified Airwavz Solutions' position as a trusted partner in the market.
Prior to his role at Airwavz, Jonathan played a key role in co-founding Notora, LLC. Throughout his tenure at Notora, he was pivotal in the company's growth and achievements. Jonathan demonstrated exceptional leadership skills and technical prowess, overseeing critical projects and contributing to the company's success. After earning a Bachelor of Science in Wireless Engineering from Auburn University, Jonathan continues to be a driving force in the telecommunications industry, providing cutting-edge solutions and innovative strategies to meet the evolving needs of our valued clients.